Ati Yoga Teachings with Dr. Nida
9 Nov, 2016: Free Online Talk
Join us for a free online teaching illuminating Yuthok's Ati Yoga (Dzogchen) meditation instructions, with original commentary by Dr. Nida Chenagtsang.
This precious teaching is in honor of SKY Press's inaugural publication, Mirror of Light: A Commentary on Yuthok's Ati Yoga.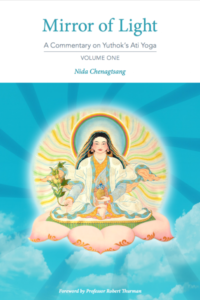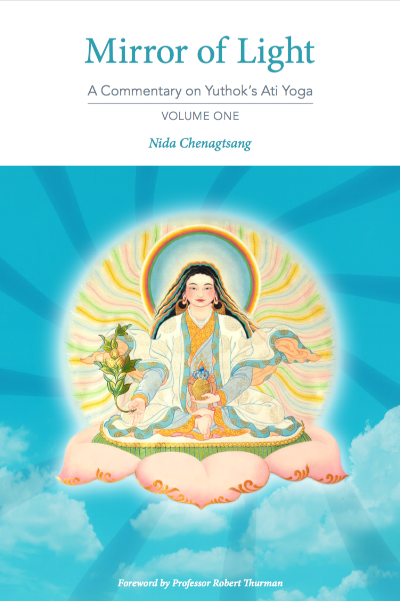 To join the live online webcast, simply click on the button above. Join the meeting as a guest.
Please note – our online teaching system has a 100 person limit, which will likely fill up quickly. Please join the course early to ensure your space.
SCHEDULE: 9 NOVEMBER, 2016
US Pacific Time (UTC-8) 10:30-11:30am
US Central Time (UTC-6) 12:20-1:30pm
US Eastern Time (UTC-5) 1:30-2:30pm
United Kingdom (UTC) 6:30-7:30pm
Central Europe (UTC+1) 7:30-8:30pm
Eastern Europe (UTC+2) 8:30-9:30pm
India Time (UTC+5.5) 12:00-1:00am (10 Nov)
Singapore & China (UTC+8) 2:30-3:30am (10 Nov)
Eastern Australia 5:30-6:30am (10 Nov)